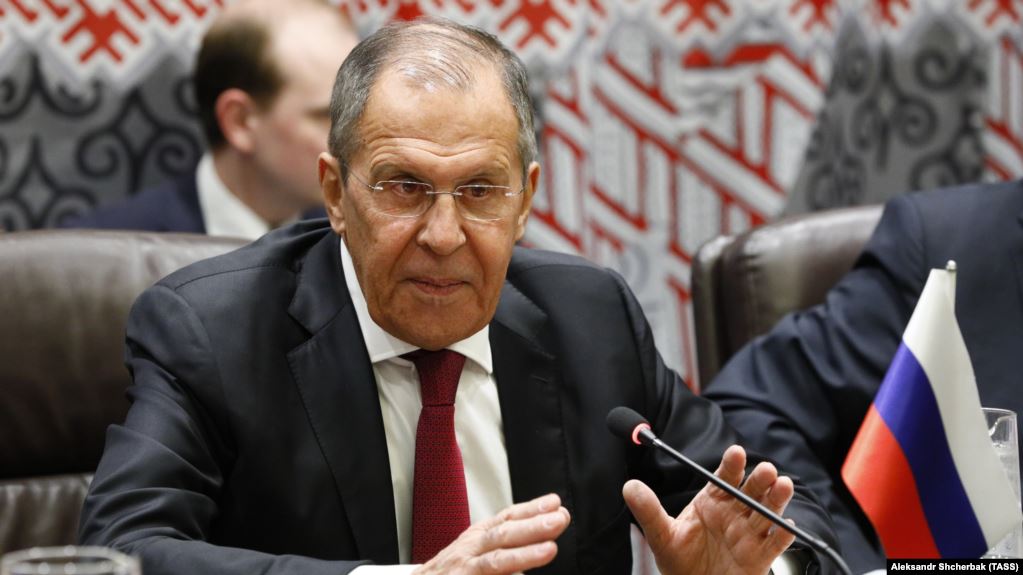 In a huge blow to the editorial board of the NYT, Russian FM Sergey Lavrov, in his speech to the UN General Assembly last month, said that the west's attempts to undermine the partnership between Russia and China are a waste of time.
To reinforce the point, in his October 3 remarks at the Valdai conference, president Putin referred to Russia's relationship with China as "an allied relationship in the full sense." He also announced that Russia will be helping China create an early warning missile defense system:
Successes are there for everyone to see. First, we enjoy an unprecedentedly high level of trust and cooperation. This is an allied relationship in the full sense of a multifaceted strategic partnership. This is reflected in the economy.
We are increasing our trade at a fast pace. As you may be aware, last year it reached $108 billion, although we had only planned to reach this number two years from now. Now, we will start moving to the $200 billion mark.
The trade structure is diversifying. Of course, energy accounts for over 70 percent of our exports, but this is natural. We have the product, and China needs it. This does not mean that we do not engage in other industries or other areas of economic cooperation.
We have already built four units of the Tianwan Nuclear Power Plant (which is part of our high-tech cooperation) and are working on four more units. This involves a major, simply huge amount of work.
We are working on a wide-body long-range aircraft and a heavy-duty helicopter. This project will be completed, I have no doubt about it. We are actively cooperating in outer space, and expanding our ties in agriculture. We cannot even cover the needs of China in soybeans. They are ready to buy from us as much as we can produce, but we are not ready for it….
We will continue to work together in outer space exploration and cooperate in the military-technical sphere. I am probably not revealing a big secret here, but it will transpire sooner or later anyway: we are now helping our Chinese partners create a missile attack warning system. This is very important and will drastically increase China's defence capability. Only the United States and Russia have such a system now.
We are very closely and deeply involved in cultural cooperation. I will not list everything that goes with this now.
Region-to-region cooperation is at a very high level as well. I am not talking about joint infrastructure which is expanding, but the border provinces of China and the adjacent Russian regions in the Far East interact very well with each other. This is an entire complex, a set of interaction projects.
At the same time, and I want to emphasise this specifically, our friendship or joint work have never been used to oppose anyone. We always work in a positive manner and in each other's interests.

Alexei Maslov, who is head of the School of Oriental Studies at Moscow's School of Higher Economics, has even predicted that the two countries will sign a formal alliance treaty within the next year, possibly including an "Article 5-like" clause of mutual protection.
What Russians in general think about this growing partnership with China is interesting. According to some surveys, 69 percent of Russians view China in a positive light. But according to interviews conducted by two American academics with Russian and Chinese university students, there is more reticence.
Our research suggests the future elites of both countries, at least, are wary. In mid-2018 we conducted 21 focus groups of students-primarily undergraduates in their junior or senior years, but also a few graduate students-at the leading universities in Beijing and Moscow. We asked each to evaluate Russia, China and the U.S. as "great powers." The students expressed disinterest, ambivalence or misgivings about Sino-Russian cooperation. Many believed China and Russia did not share sufficient values or interests to work together over the long term. We also found that most of the students in both countries saw much to respect or admire in the U.S….
Some Russian students also found China untrustworthy, in part because its regime is so authoritarian: "If we aren't a democratic country in full measure, they are even more so," one said. "That's scary. You do not know what to expect from such a closed society." A common worry was that in a partnership with China, Russia would be relegated to political, strategic and economic dependency. This could produce grievances and insecurities even worse than those associated with Russia's relationship with the West, both in the past and the present….
Most Russian participants not only acknowledged American cultural and technological prowess but also respected the American political system. According to one student, "despite all the problems of the United States we've discussed, it all works, it all holds. And it's been holding for a quite a long time." For another student, "we deeply associate America with freedom." The members of the focus groups also viewed the "American dream" as an authentic aspiration, not an anachronism or a legitimating narrative concocted by ruling elites.
Now some readers might be tempted to dismiss this as a couple of American academics (and journalists reporting on their work) finding what they wanted to find among Russian (and Chinese) students – they probably asked leading questions and/or cherry-picked the responses. And perhaps some bias did go on. But I'm actually not that shocked by this. When I spoke to Russians during my visits to the country, I often heard opinions of the U.S. as being some sort of land of milk and honey where the ideals expressed in the constitution permeated every American's life. I had one woman in Krasnodar who worked with incarcerated youth express total disbelief when I told her that we, too, had organizations that worked with victims of the justice system, including those who were on death row and were innocent. It simply didn't fit with her image of the United States.
I also got an opportunity to hear from high school students in both Krasnodar and St. Petersburg on my first trip. Many of them also had positive views of the U.S. – even if they thought our Russia policy was frustrating – and even continued to see the U.S. as aspirational in many respects. One youngster proudly recited the preamble to the U.S. constitution from memory.
Keep in mind these are the views of supposedly propagandized zombies who are forced to imbibe Kremlin-controlled media that constantly portrays America as the devil. Doesn't really make sense, does it?
Perhaps the answer lies partially in the fact that everyday Russians probably derive their view of the U.S. more from our popular culture, which is very influential in Russia and has been since the end of the Cold War. In St. Petersburg, I saw billboards advertising the latest blockbuster American movie and a concert by American pop singers. In Krasnodar, I heard Russian rap on the radio and Anglo-American music piped into a pedestrian thoroughfare. In Crimea, I saw a giant billboard image of Marilyn Monroe outside of a roadside cafe.
In short, the U.S. still has phenomenal P.R. and a compelling story that it likes to tell everyone about itself, with lots of razzle-dazzle. I suppose it's hard to resist.
************************************************************************
Ukrainian president Zelensky has publicly reiterated that his "mission" as president is to settle the war in Donbas. As reported by the Russian news agency TASS on October 10th,
"My key goal is that I want to stop the war, I believe this is my mission," Zelensky told reporters in Kiev.
Zelensky stated that he understood that some citizens living in the uncontrolled territories in Donbass could feel that they are Ukrainians, while some of them might not.
"If people in Donbass think that they are not Ukrainians, I cannot get into their brain. Those who feel that they are Ukrainians should know that we won't leave them and we won't abandon them," Zelensky said.
The president stressed that these people should have a chance to "come back to Ukraine."
According to reporting by the AP, he also accused his predecessor, Petro Poroshenko, of derailing the peace process, referring to Poroshenko's leading role in recent protests after Zelensky approved the Steinmeier Formula for getting the Normany Four talks back on track.
KYIV, Ukraine – Ukrainian President Volodymyr Zelenskiy accused his predecessor on Thursday of fomenting protests to derail a peace process for the country's separatist-held east and said talks with Russia were the only way to end the five-year war there.
Zelenskiy told reporters that Petro Poroshenko, the incumbent leader he defeated in April, was "pushing" people to oppose the withdrawal of heavy weaponry in eastern Ukraine, where fighting against Russia-backed separatists has killed more than 13,000 people since 2014.
"He is against the pullback and he thinks that he can spearhead another Maidan," Zelenskiy said, referring to the square in the capital of Kyiv that was the site of 2013-2014 protests that ousted a pro-Russian government and eventually propelled Poroshenko into power.
"We want to end this war. I don't think the previous government had quite the same desire," Zelenskiy said.
Zelenskiy said he hoped his country's people would back his efforts to end the conflict with the separatists.

Meanwhile, the State Department has approved the release of $39 million worth of military aid to Kiev, including 150 Javelin anti-tank missiles and 10 missile launchers.
This is in addition to the $400 million worth of military aid released on September 11th – after supposedly being held up by Trump in connection with his infamous July 25 phone call with the Ukrainian president.