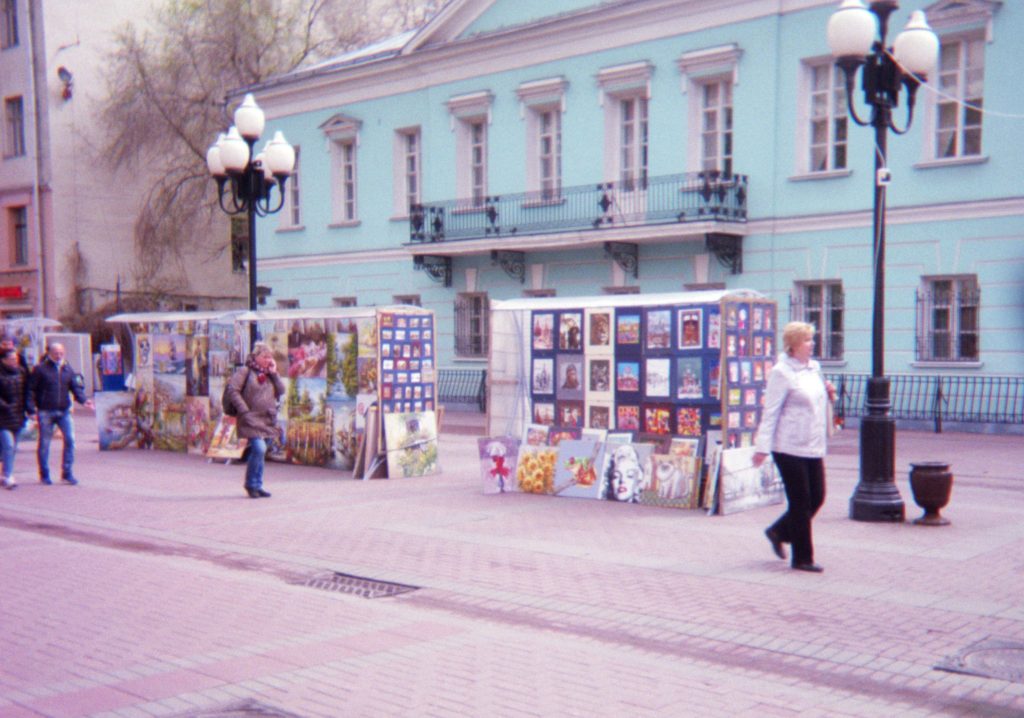 As of May 12th, the federal Russian paid holiday came to an end as the Russian economy began to re-open. It was reported that Russia's fourth largest city, Yekaterinburg, was re-opening shopping centers, parks and outdoor patios of restaurants earlier this week.
Though Putin's political opponents criticized the move for being premature and motivated more by economics than science, polling showed that 80% of Russians supported sending people back to work and 89% supported partial re-opening of important sectors of the economy as long as precautions were taken. Another poll suggested that around 1/3 of Russians had been affected by reduced income during the crisis.
As of yesterday, there were over 317,000 confirmed cases of Covid-19 in Russia with 3,099 deaths, still mostly concentrated in Moscow. The rate of infections seems to have stabilized in the last few days.
Last week, Kremlin spokesman Dmitry Peskov was diagnosed with the virus and is being treated in the hospital. The mercurial Chechen leader, Ramzan Kadyrov, has been hospitalized as a suspected case in recent days. Prime Minister Mishustin has recovered and returned to work earlier this week.
Intellinews reported last week that Russia will use its Sovereign Wealth Fund to finance mass production of an antiviral drug said to demonstrate effectiveness against the coronavirus:
The Russian Direct Investment Fund (RDIF), Russia's sovereign wealth fund, is ready to start the mass production of a drug it claims is effective in the treatment of the coronavirus (COVID-19) together with Russian pharmaceutical company ChemRar Group, the fund said on May 13.
Together RDIF and ChemRar have developed a drug called Favipiravir that is based on a drug developed in Japan that was used against influenza, but was tested for use against COVID-19 and found effective….
….As bne IntelliNews reported the fund has already invested into, and is producing, a state-of-the-art briefcase-sized testing kit that can determine if a person is infected with the COVID-19 that was supposed to go into mass production in April. The kit was developed with the participation of Japanese scientists and Russia's leading virology institute Vektor, based in Novosibirsk.
Now the RDIF, together with ChemRar Group, has announced the positive first interim results of a "multi-centre randomised open comparative clinical trial" of the drug Favipiravir on patients hospitalised with COVID-19.
"According to the data received, 60% of the 40 patients who took Favipiravir have tested negative for coronavirus after five days of treatment, which is two times higher than in the standard therapy group. The data is consistent with the results of studies conducted in China, which also showed a reduction in the disease duration from 11 days to 4-5 days," the RDIF said in a statement.
The drug is still undergoing extensive clinical trials, including at six leading Russian institutes in Moscow, Smolensk and Nizhny Novgorod. In total, 30 medical centres in eight Russian regions will conduct studies on 330 patients with confirmed coronavirus infection, the RDIF said.
This morning there were reports out of Russia that the first round of testing on a vaccine had shown positive results: immunity appeared to be established with no negative side effects so far.