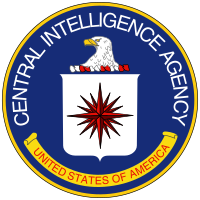 By Ted Galen Carpenter, Antiwar.com, 3/9/21
An especially dangerous threat to liberty occurs when members of the press collude with government agencies instead of monitoring and exposing the abuses of those agencies. Unfortunately, collusion is an all-too-common pattern in press coverage of the national security state's activities. The American people then receive official propaganda disguised as honest reporting and analysis.
The degree of collaboration frequently has reached stunning levels. During the early decades of the Cold War, some journalists even became outright CIA assets. Washington Post reporter Carl Bernstein's January 1977, 25,000-word article in Rolling Stone was an extraordinarily detailed account of cooperation between the CIA and members of the press, and it provided key insights into that relationship. In some cases, the "journalists" were actually full-time CIA employees masquerading as members of the Fourth Estate, but Bernstein also confirmed that some 400 bona fide American journalists had secretly carried out assignments for the ClA during the previous 25 years. He noted that "journalists provided a full range of clandestine services – from simple intelligence gathering to serving as go-betweens with spies in Communist countries. Reporters shared their notebooks with the CIA. Editors shared their staffs."
A December 26, 1977, investigative report in the New York Times described the scope of the CIA's global campaign to influence opinion through media manipulation. "In its persistent efforts to shape world opinion, the C.I.A. has been able to call upon" an extensive network "of newspapers, news services, magazines, publishing houses, broadcasting stations and other entities over which it has at various limes had some control. A decade ago, when the agency's communications empire was at its peak, [it] embraced more than 500 news and public information organizations and individuals. According to one CIA official, they ranged in importance 'from Radio Free Europe to a third‐string guy in Quito who could get something in the local paper.'" The CIA funded those foreign "journalistic assets" generously…
…Reforms enacted in the late 1970s after investigative hearings by the Senate Intelligence Committee, chaired by Sen. Frank Church (D-ID), supposedly brought an end to such CIA penetration of the press. However, evidence of recent media-intelligence agency collaboration suggests that while the manipulation may have become more subtle, it has not gone away. A startling September 2014 exclusive report in the Intercept confirmed that the problem of excessively close ties between the CIA and certain prominent journalists is not a merely a historical artifact….
Read full article here.