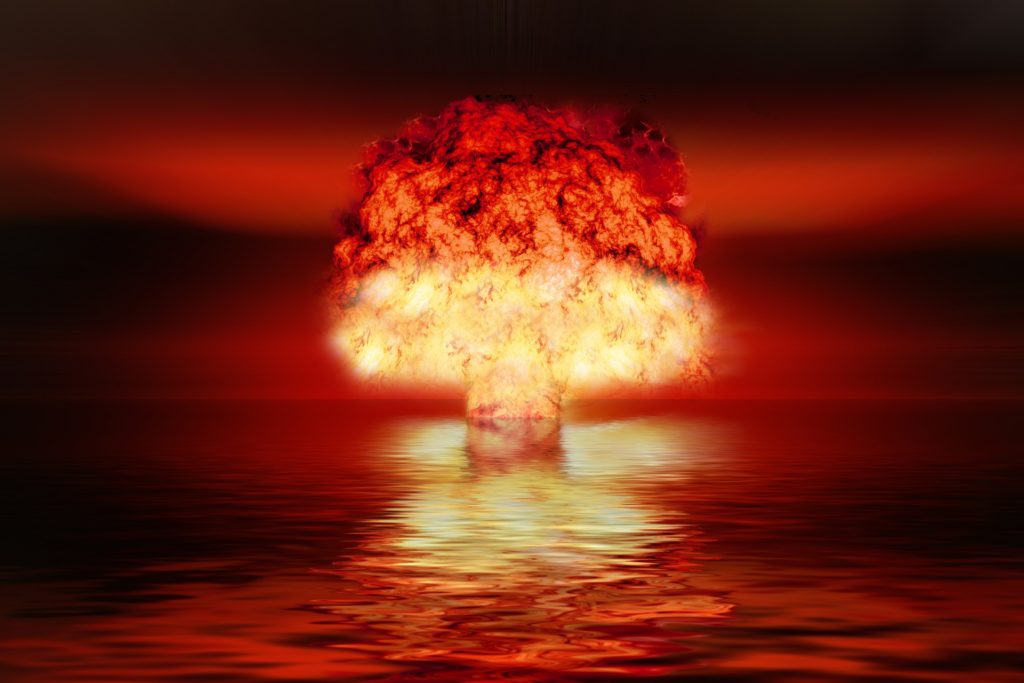 By Marcy Winograd & Medea Benjamin, Responsible Statecraft, 5/26/21
Democrats might control the legislative and executive branches of the U.S. government right now, but a small Republican-dominated Intercontinental Ballistic Missile (ICBM) Coalition exercises outsized influence in a frightening campaign for nuclear rearmament.
The coalition, comprising six senators from states that house, develop, or test underground land-based nuclear weapons, is pushing a wasteful and dangerous $1.7 trillion, decades-long plan to produce new nuclear weapons, some with warheads 20 times more powerful than the atomic bomb dropped on Hiroshima.
While the 1980s witnessed the nuclear freeze and a mass movement to demand nuclear disarmament between the U.S. and Soviet Union, the 1990s gave birth to the missile caucus, the Congressional engine careening the U.S. into a renewed nuclear arms race.
All but one of the members of this caucus is a Republican from a deep red state — including North Dakota, Montana, Wyoming, Utah and South Dakota — that didn't vote for Joe Biden. Members of the Senate ICBM Coalition are Co-Chairs John Hoeven (R-N.D.) and Jon Tester (D-Mont.); John Barrasso (R-Wyo.); Steve Daines (R-Mont); Mike Lee (R-Utah); and Mike Rounds (R-S.D.).
The lone Democrat, Tester, a third-generation farmer and former elementary school music teacher, wields a critical gavel as Chair of the Senate Appropriations Subcommittee on Defense, a committee that will write the appropriations bill for military expenditures. Tester told the D.C.-based Advanced Nuclear Weapons Alliance this year that he was committed to keeping new nuclear weapons production "on track."
Read the full article here.