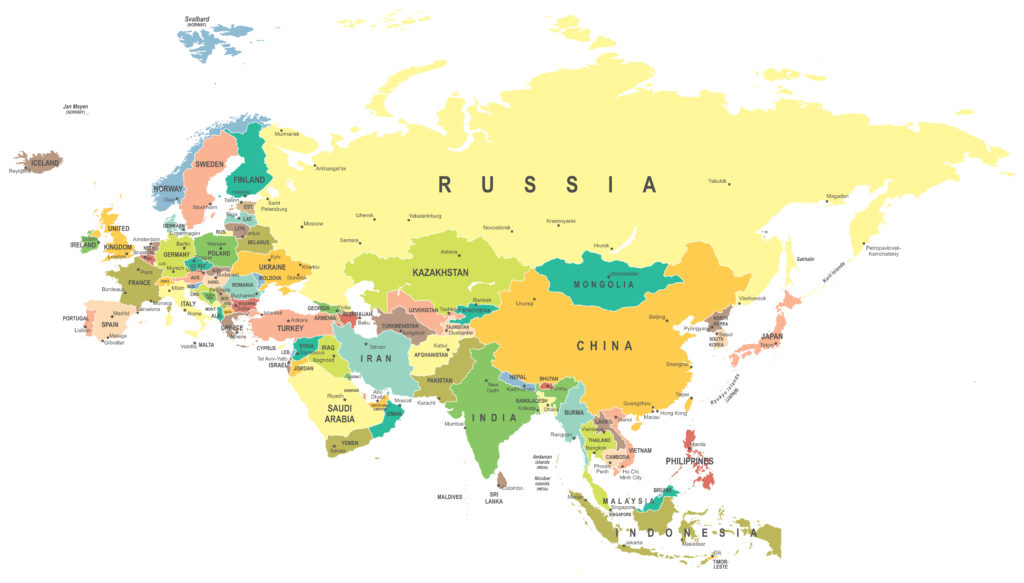 By Anatol Lieven, Quincy Institute for Responsible Statecraft, 9/21/21
…No politician or member of the U.S. foreign and security establishment has ever even attempted to explain why Russian involvement in Ukraine — with its territorial issues, its huge Russian minority, and deep historic, cultural, and emotional ties to one another — somehow implies Moscow's desire to attack Poland or Romania, which contain no Russian minorities or territorial disputes. The justification for this belief in the Washington establishment is instead based on little more than memories of the 1940s, together with an assumption of innate, blind Russian tendencies to aggression.
Moreover, as far as Ukraine itself is concerned, the suggestion of a resemblance between U.S. "deterrence" there and deterrence in Poland and Romania is based on a very dangerous misconception. Romania, Poland, and the Baltic States are NATO members, covered by the Article 5 guarantee in the NATO Treaty whereby the United State is legally obliged to fight for them if they are attacked.
Ukraine is not a NATO member, and even if a U.S. administration were willing to make an immediate offer of membership, this would certainly be blocked by the other European NATO partners. The United States is not therefore legally bound to defend Ukraine, and already proved in 2014 that it would not in fact do so in any conflict with Russia (just as it failed to fight for Georgia in 2008). A promise of U.S. "deterrence" in Ukraine is therefore essentially a lie — and a very dangerous one, if a Ukrainian government were to believe it and act accordingly.
The Baltic States are in a somewhat special category. Unlike Poland and Romania, they were part of the USSR and they contain large Russian ethnic minorities. However, no territorial dispute exists between Russia and the Baltic States. Russia has certainly complained strongly against the partial disenfranchisement of these minorities in Latvia and Estonia (contrary to both promises made to Russia before independence and to basic principles of the European Union), but it has never on any occasion threatened to invade them. There have been cyber-attacks, probably with Russian state backing or encouragement — but these cannot be deterred by stationing U.S. troops in the Baltic. Nor have the Baltics given Russia any excuse to invade, because ethnic relations there, though sometimes tense, have always been overwhelmingly peaceful.
And once again, nobody in Washington who has written on potential Russian aggression against NATO members has ever explained what Russia could possibly hope to gain from such an attack, and whether any benefit would outweigh the immense risks and losses involved: the danger of nuclear war, shattering economic crisis, crippling sanctions, a consolidation of the U.S.-European alliance against Russia, and the end of Russian gas exports to Europe.
And for what? Occupied territories constantly roiled by massive public unrest or even guerrilla warfare, and the expenditure of colossal amounts of money that Russia does not have? If Soviet proxies failed to govern the Baltic States and Eastern Europe in the 1980s, why on earth would Moscow think that it could govern these countries today? It cannot be stated too strongly: the idea of a Russian conventional attack on NATO is the product of a combination of sincere paranoia and cynical military-industrial manipulation in the West; while other forms of "non-conventional" Russian pressure cannot by definition be deterred by new U.S. conventional forces… 
Read full article here.