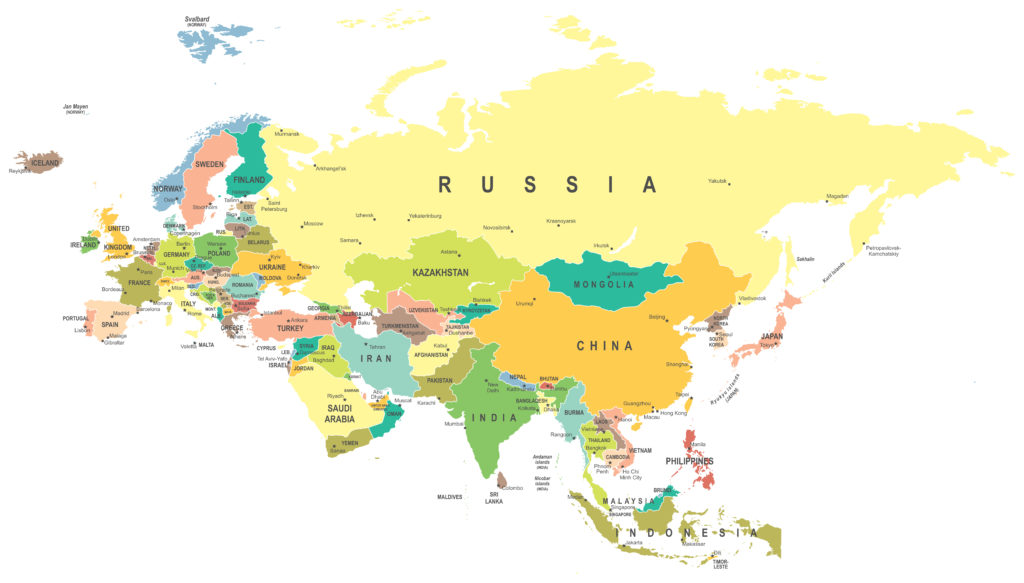 Consequence Forum, 9/17/21
After four years of intense anti-Russia sentiment in the wake of Donald Trump's 2016 election, U.S.-Russia relations don't appear to be faring much better under the new Biden administration as both Russia and the United States have officially accused the other of cyberattacks on infrastructure this year. Meanwhile, Western media has provided frequent stories on the plight of Russian oppositionist Alexey Navalny. Natylie Baldwin interviewed Sharon Tennison this past spring to get a different and more in-depth perspective on U.S.-Russia relations, as well as Russia's history, culture and politics. Tennison is president and founder of the Center for Citizen Initiatives, an organization that began leading citizen diplomacy delegations between the U.S. and Russia in 1983 amidst the heightened threat of nuclear war. She is also the author of The Power of Impossible Ideas: Ordinary Citizens' Efforts to Avoid International Crises. Since then, she has traveled numerous times each year to different parts of Russia and has seen first-hand the transformation of the perestroika era of Mikhail Gorbachev, the end of the Cold War, the tragedy and chaos of the 1990s, and the gradual social improvements of the Putin era. She also discusses the importance of citizen diplomacy in times of heightened tensions between the nuclear superpowers.
Natylie Baldwin: How did you first end up going to the Soviet Union in 1983 and how has your citizen-to-citizen diplomacy work evolved in Russia?
Sharon Tennison: I can give you one American's experiences and memories from having traveled throughout the USSR and the newly developing Russia since 1983. Later there were several groups who began to explore different parts of the "enemy country." We had no academic training in Russian history and simply used our eyes and ears to interpret that vast country and its people, which is very different from the U.S. We simply wanted to get to know "the enemy" and to do whatever we could to prevent nuclear war. I had grown increasingly fearful of nuclear war during the Cuban Missile Crisis in the 1960s and again in the early 1980s.
In 1982 I asked several friends if they wanted to go to the USSR to see the "enemy."
We found a travel agent and, like automatons, we began to move forward. On September 16, 1983, filled with apprehension, we boarded a plane for the USSR. Surprisingly, we found no enemy there, only human beings like ourselves, frightened of nuclear war and thinking that the U.S. would start World War III. We were shocked. We were also surprised that no one interfered with us when we jumped off of their official tour buses and took off in unplanned directions. We learned with our own eyes and ears what was happening in the huge city of Moscow and Leningrad.
Looking back, I'm sure they were watching us, but no one interfered even when we visited with strident Jewish Refuseniks or walked into an old Baptist church which was full of worshippers (mostly babushkas and their grandkids).
Upon coming home we decided we must take a second trip. Unexpectedly even to ourselves, we began creating numerous delegations annually. Americans began calling us to take delegations, such as an Alcoholics Anonymous (AA) group who wanted to take their message of sobriety to Russians. Gorbachev
ascended to power in 1985. He gave permission for us to take AA delegations across the USSR.
In 1988 we began Soviets Meet Middle America (SMMA) where we brought 400 unofficial Soviet citizens in couples or threesomes to cities across America. They lived in homes and discussed U.S.-Russia relations around the breakfast table. The unexpected Gorbachev/Reagan era emerged in 1989 with the Berlin wall coming down. The USSR fell apart, republics split off and became new countries, all rejecting Communism, as did Russia. They struggled to get rid of top-down leaders and govern themselves.
During Russia's tragic 1990s and equally difficult 2000s, CCI trained thousands of Russia's young entrepreneurs how to develop their first micro businesses. We assisted Russian environmental groups to clean up weapons dumps, sent tons of vegetable seeds to small private farmers, started AA chapters across Russia, and brought more than 6,000 Russian entrepreneurs to the U.S. from 71 Russian regions for industry-specific business internships. We worked with over a hundred U.S. Rotary clubs across America to train these young men and women, which resulted in our entrepreneurs starting their own Rotary clubs across Russia. Through these years CCI earned the trust of both the U.S. and Russian governments.
Read the full interview here.