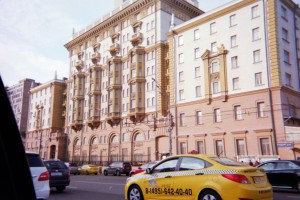 As the Polish-led Anaconda military exercises were underway as part of NATO's continuing military moves, on the heels of the recent installation of a controversial missile defense shield in Romania, The Real News Network interviewed British Russia scholar Richard Sakwa about the potential for dangerous consequences if the pattern of escalation continues between NATO and Russia.
Sakwa also discusses the unresolved nature of the historical grievances of Poland and the Baltic states in relation to Russia and how this plays into the dangerous (and unnecessary) rhetoric, which is contributing to a re-militarization of Europe, while NATO politics is enabling rather than preventing peaceful resolution.  Lack of dialogue between NATO and Russia, suspended on the part of NATO in 2014, also contributes to a dangerous atmosphere where a small incident could turn into a flashpoint for war.
Listen to the interview here:
http://therealnews.com/t2/index.php?option=com_content&task=view&id=31&Itemid=74&jumival=16506
Note that this is a 2-part interview and the second part will automatically load after the first part is finished.  Total time is approx. 20 minutes.
Also, Paul Robinson discusses the nuanced interplay of several factors that best explain Russia's foreign policy.
Read the article here:
Explaining Russian assertiveness